The D435f works well both indoors and outdoors, and the IR pass filter improves depth quality in scenes with repetitive patterns and mitigates visible reflections.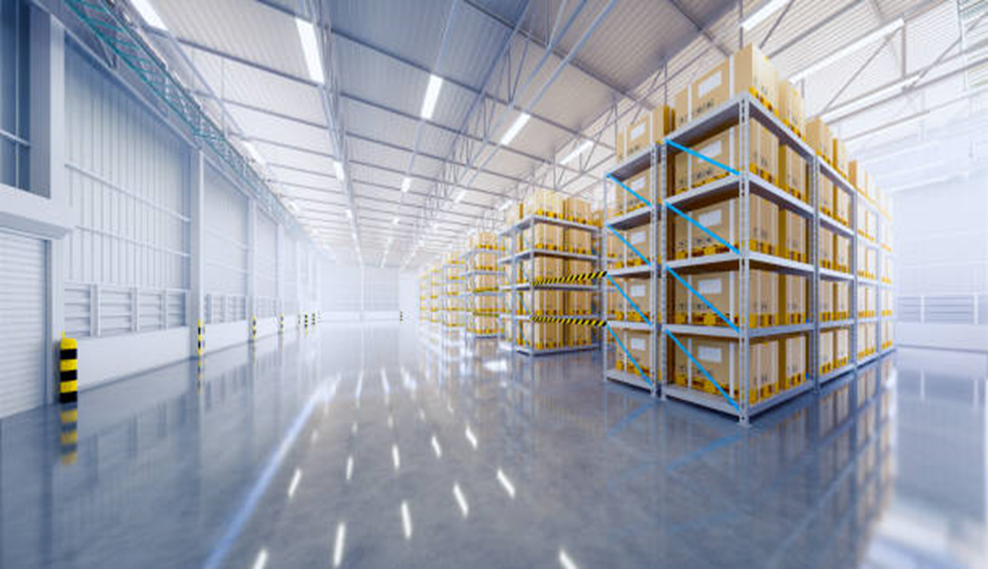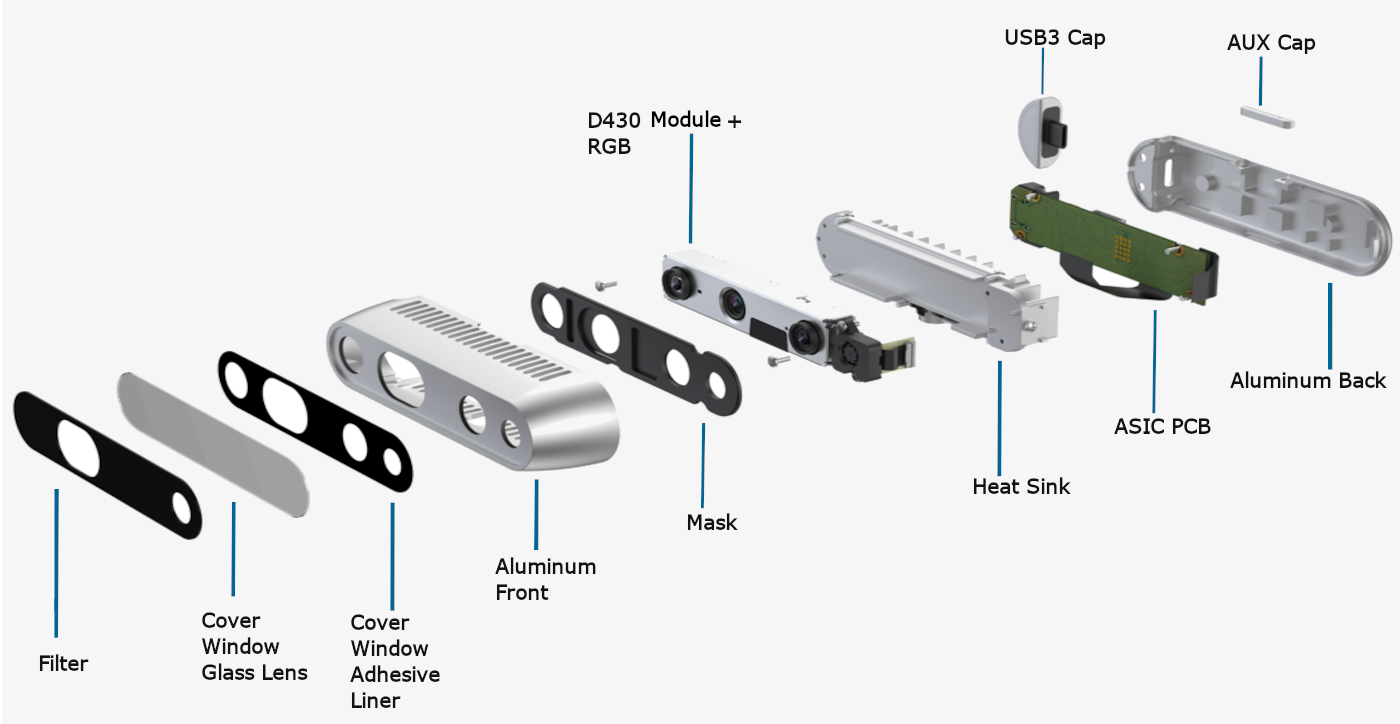 D435f incorporates a 750nm near-infrared filter at Intel's production line for simple out-of-the-box integration.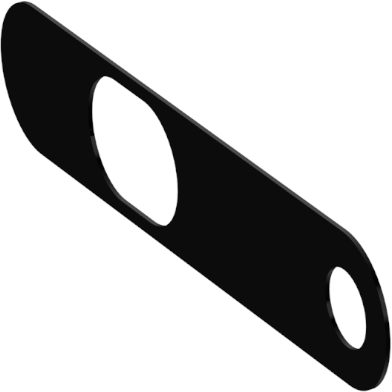 Resolves false depth seen in scenes with repetitive vertical pattern, such as poles in airport, vertical blinds, pipes in ceiling, floor drains and small floor tiles.
Robotics in the real world.
The D435f is an excellent addition to the D400 family which is used in a wide range of robotic use cases.
Leveraging the power of SDK 2.0
Build the future with the open source Intel® RealSense™ SDK 2.0 and depth tools. Platform independent, the SDK supports all current Intel RealSense depth cameras and includes wrappers for many common platforms and languages.
Features
Use environment:
Indoor/Outdoor


Ideal Range:
.3 m to 3 m


Depth
Depth technology:
Stereoscopic

Minimum Depth Distance (Min-Z) at Max Resolution:
~28 cm

Depth Accuracy:
<2% at 2 m(2)

Image sensor technology:
Global Shutter
Depth Field of View (FOV):
87° × 58°(1)

Depth output resolution:
Up to 1280 × 720

Depth frame rate:
Up to 90 fps
Filter
Depth Filter
IR Pass
RGB Filter
IR Cut
RGB
RGB frame resolution:
Up to 1920 × 1080

RGB frame rate:
30 fps

RGB sensor technology:
Rolling Shutter
RGB sensor FOV (H × V):
69 × 42°(1)

RGB sensor resolution:
2 MP
Major Components
Camera module:
Intel RealSense Module D430 + RGB Camera
Vision Processor Board:
Intel RealSense Vision Processor D4
Physical
Form factor:
Camera Peripheral

Length × Depth × Height:
90 mm × 25.8 mm × 25 mm




Connectors:
USB‑C* 3.1 Gen 1*

Mounting mechanism:
– One 1/4‑20 UNC thread mounting point
– Two M4 thread mounting points

1 FOV (H x V) is measured +/-3° of stated value
2 Z-accuracy as measured out of the factory
Frequently Asked Questions
Let's talk about how Intel RealSense depth sensing cameras can enhance your solution.