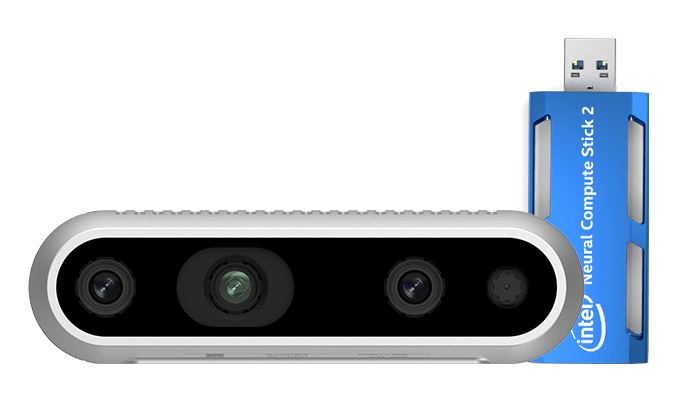 Depth sensing meets plug‑and‑play AI at the edge inferencing with Intel® RealSense™ stereo depth cameras bundled with the Intel® Neural Compute Stick 2.
Get to know our best‑in‑class depth cameras and AI development kit in detail.
Write once, deploy anywhere using the OpenVINO™ toolkit.
Intel RealSense technologies offer a variety of vision‑based solutions to give your products the ability to understand and perceive the world in 3D. When combined with the Intel Neural Compute Stick 2, which re‑defined the AI at the edge development kit, you get low power, high performance intelligent computer vision at low cost for your prototype.
Bring innovative vision awareness and AI acceleration to your prototype, with Intel's best-in-class depth sensing and exceptional AI performance per dollar per watt.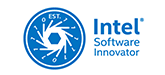 Sign Language Classification
American Sign Language (ASL) Classification Using Computer Vision & Intel RealSense depth camera with Intel NCS2 allows you to train a neural network with labelled American Sign Language images to be able to translate American Sign Language into words.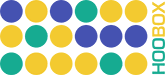 The wheelie
Developed by HOOBOX Robotics, 'The Wheelie' is the first ever software capable of translating facial expressions like kisses and smiles into commands to control a wheelchair.
Let's talk about how Intel RealSense computer vision products can enhance your solution.