AJProTech is a turn-key IoT Product Development studio partnering with our clients to build new solutions for Consumer electronics, Internet of Things, and Industrial Electronics. We work with companies of any size – from solo-founder startups up to Fortune 500 corporations. We bring to the table a world-class product development team of electrical, mechanical, software, and supply chain engineers. We design, prototype, and manufacture new products.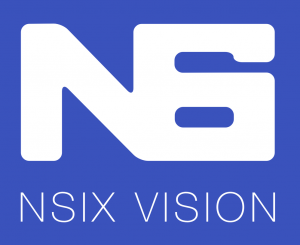 NSIX Vision Inc. delivers turnkey 3D Vision solutions and development services for product inspection and robot guidance. NSIX Vision Keys software and our CVK 3D cameras with Intel® RealSense™ technology provide for reach functionality and flexibility of integration. Our team, including optics, algorithms and software experts, is working with the system integrators and end customers to integrate and test the solution until it smoothly operates in production.
For over 15 years, OLogic has designed the insides of hundreds of leading robotics and consumer electronic products as an electronics and software design consultancy. Based in Silicon Valley, OLogic's engineers are experts on integrating Intel RealSense devices into advanced products for consumer and robotics companies.
Palo Alto Group has a wealth of experience in building computer vision and AI applications using Intel® RealSense™ technology. They cover many verticals and business domains, including e-Commerce, e-Learning, Blockchain, AdTech, Finance, Entertainment, and more.
PathPartner is a product engineering services organization, offering full stack product engineering service and re-usable solution accelerators for superior performance and faster time-to-market. PathPartner are experts in imaging and embedded vision technologies and can help develop 3D sensing solutions with Intel RealSense Technologies for specific applications, including turnkey solution development and integration of Intel technologies in existing product lines.
ThunderSoft, headquartered in Beijing operates 20+ R&D centers and offices globally. ThunderSoft has focuses on providing smart device operating system solutions, helping to speed-up the time to market in industries such as smart phone, IoT and automotive. They have extensive experience in vertical integration of chips, components, devices, software and telecommunication
Let's talk about how Intel RealSense computer vision products can enhance your solution.