Intel® RealSense™ D405. See the world up close.
The Intel® RealSense™ Depth Camera D405 is a short-range stereo camera providing sub-millimeter accuracy for your close-range computer vision needs.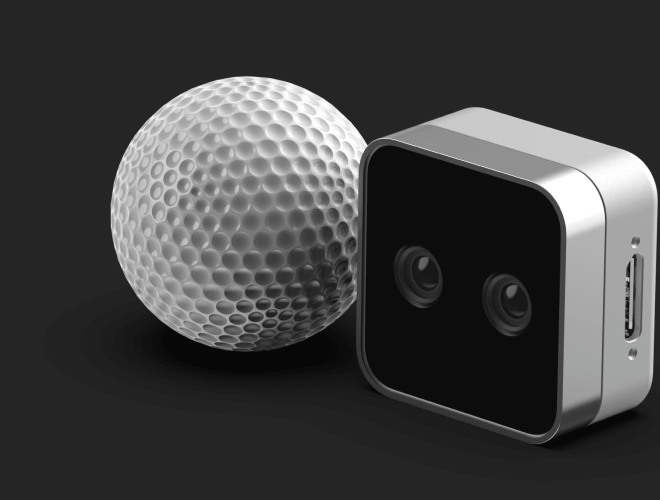 Small features, high impact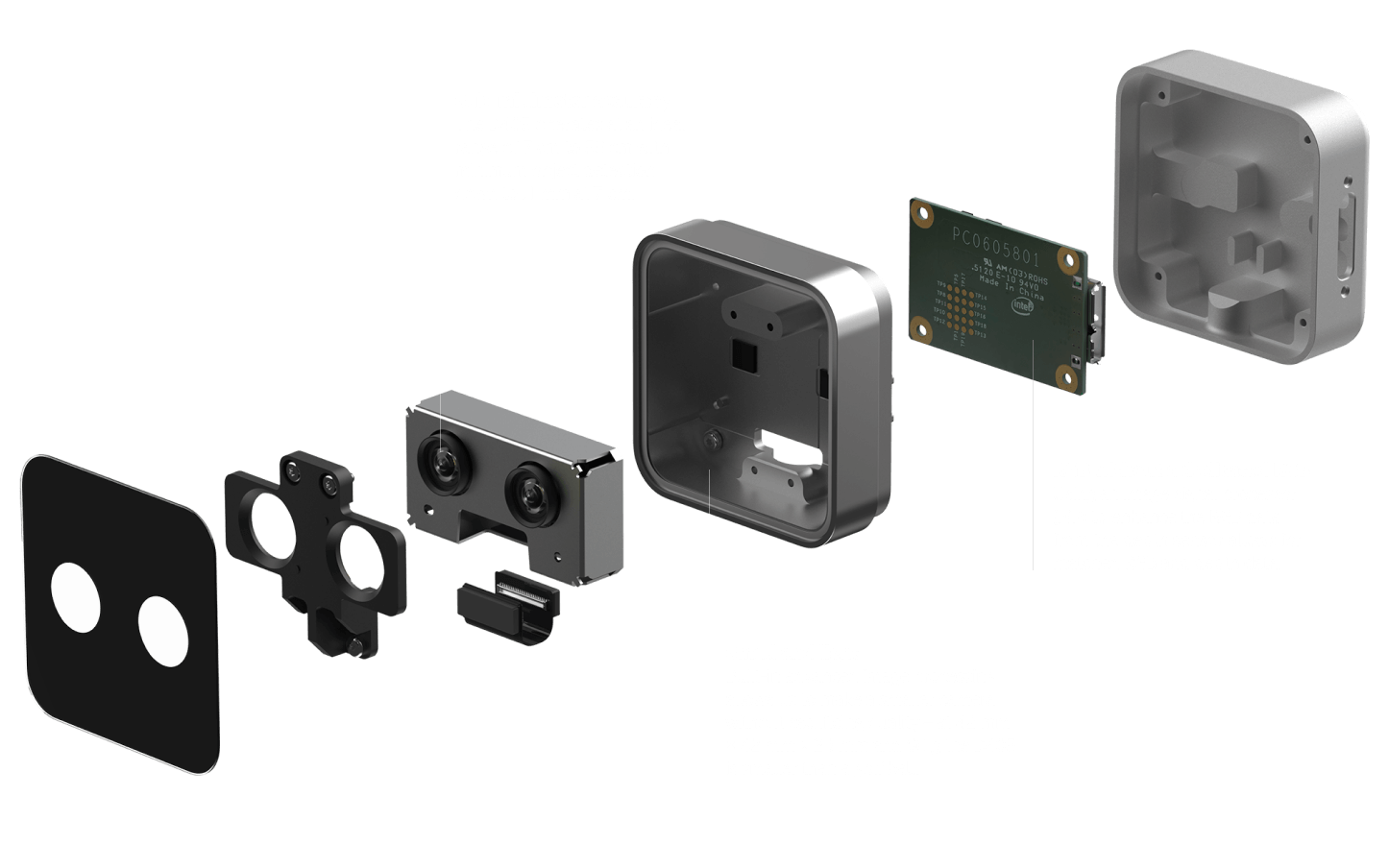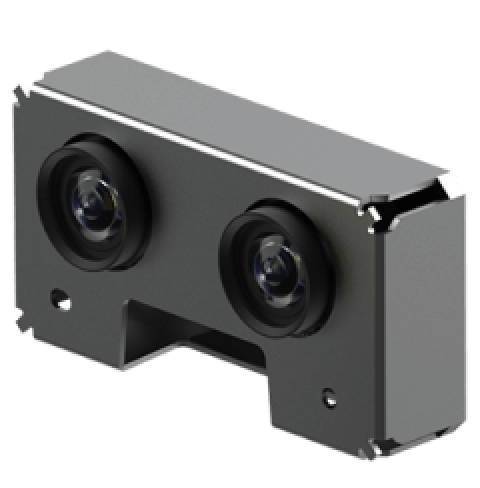 Sub-millimeter accuracy
The D405 operates at an ideal range of 7 cm to 50 cm with minimum object detection down to .1 mm at 7 cm.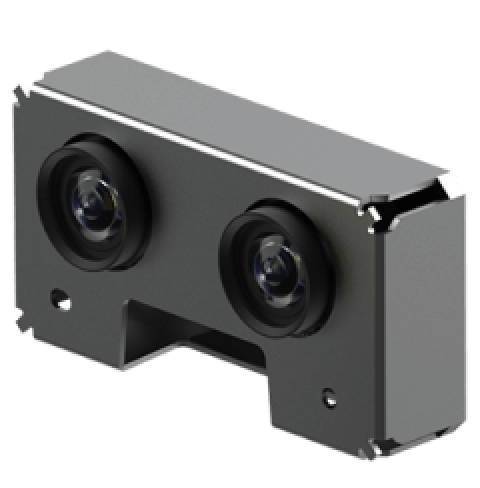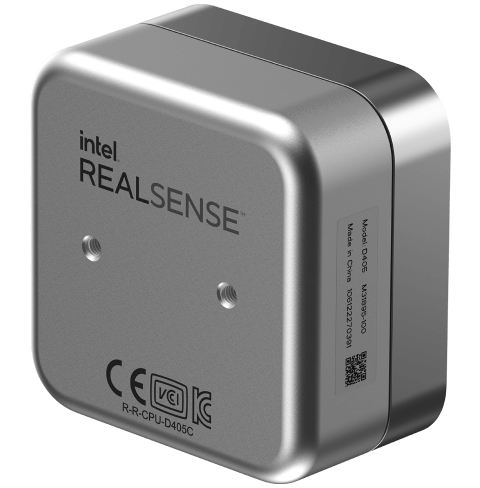 Small and light
Built-in advanced image processing allows us to make a smaller camera without sacrificing quality – at 42 mm × 42 mm × 23 mm and 60 g the D405 is smaller than a golf ball.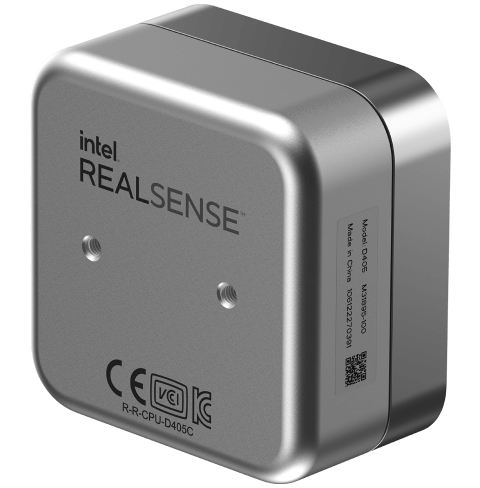 RGB without a dedicated RGB
Using an image signal processor (ISP) to enhance the RGB data from the depth sensor allows for matched RGB and depth data.
Precise accuracy lets the Intel RealSense Depth Camera D405 open up a whole new world of use cases that require close range depth sensing. Robots with gripping capabilities, assembly line inspections and effective wound management are just some of the places the high-resolution global shutter depth sensors of the D405 can make a big difference.
Industrial solutions that work
Modern manufacturing facilities need advanced technology for automation and efficiency. With defect detection accuracy as good as 0.1mm, the D405 enables automated inspections you can trust, as well as high precision pick and place for small objects at close range to keep business moving.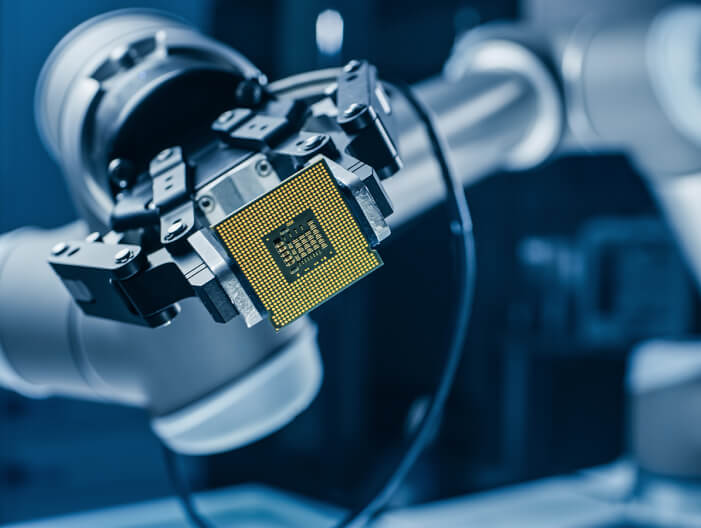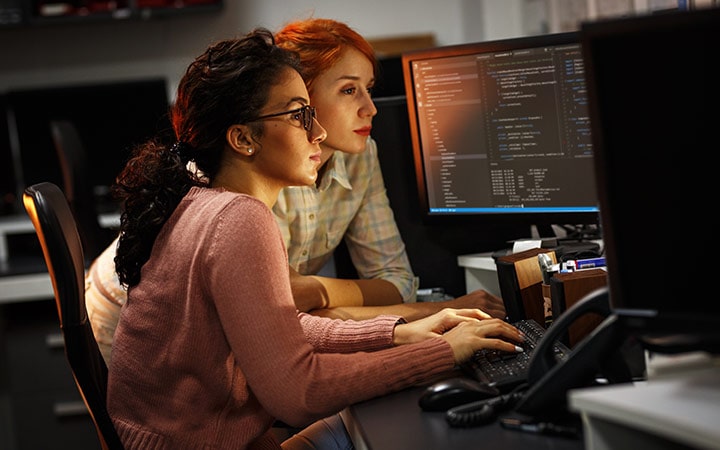 For fragile fruits and vegetables, precise and gentle handling is necessary. The D405 depth camera provides accurate measurement and placement data to allow robotic arms to pick produce without damage.
Accurate wound measurement can predict healing progress and provide vital information into treatments. Today, doctors use a ruler to try and track healing progress. The close range accuracy of the D405 allows for a much more complete 3D picture of wounds in seconds without the need for physical contact.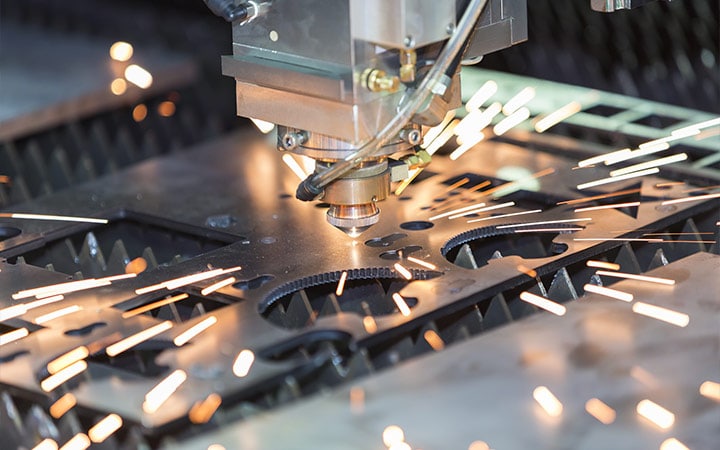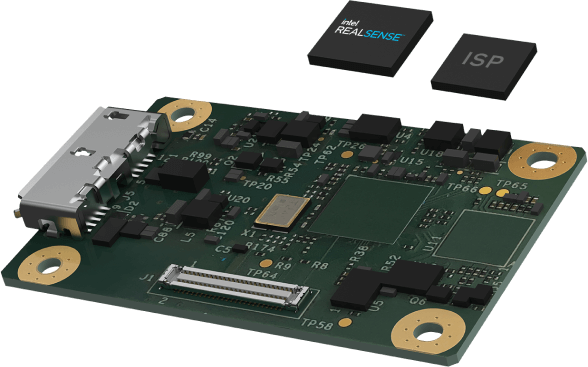 For custom solutions that need a more flexible form factor and tighter integration, the D401 module is the right choice for volume enterprise products.
Leveraging the power of SDK 2.0
Build the future with the open source Intel® RealSense™ SDK 2.0 and depth tools. Platform independent, the SDK supports all current Intel RealSense depth cameras and includes wrappers for many common platforms and languages.

Use Environment
Lighting conditions:
Indoor/Outdoor

Image sensor technology:
Global Shutter
Ideal range:
7 cm to 50 cm

Temperature range:
– 0 to 35 °C (ambient)
– 0 to 55 °C (case)
Depth
Depth technology:
Stereoscopic

Minimum depth distance (Min‑Z):
7 cm @ 480p

Depth Accuracy:
+/- 2% at 50 cm1
Depth Field of View (FOV):
87° × 58°

Depth output resolution:
Up to 1280 × 720


RGB
Technology:
Left imager RGB with ISP

RGB frame resolution:
1280 × 720


RGB FOV (H × V):
87° × 58°

RGB frame rate:
Up to 90 fps


Power
Idle2: 35 mW
Streaming:1.55 W (Depth + IR)
Major Components
Camera module:
Intel RealSense Module D401
Vision processor board:
Intel RealSense Vision Processor D4 Board v4
Physical
Form factor:
Peripheral/Module

Dimensions (Length × Depth × Height):
– 42 mm × 42 mm × 23 mm (Peripheral)
– 36.5 mm × 19.4 mm × 10.5 mm (Module)
Interfaces:
– USB 2
– USB 3.1

Mounting mechanism:
– One 1/4‑20 UNC thread mounting point
– Two M3 thread mounting points

1 Z-accuracy as measured as out of the factory
2 No streaming, no configuration, camera is in 'idle mode.'
Frequently Asked Questions
Let's talk about how Intel RealSense computer vision products can enhance your solution.