The global COVID-19 pandemic held challenges, not only for personal socialization, but also for the industries that thrive on human interaction. There has been a significant economic shift toward the adoption of future-tech to solve these challenges. Digital experiences — like CloudConstable's AVA — that focus on safety and security, will become a necessity among human-interactive industries around the world.
CloudConstable began partnering with Intel to bring the AVA technology to smart cities — using voice and vision AI to interact with visitors at a range of heavily-trafficked locations. With the outbreak of COVID-19, CloudConstable integrated contact tracing, custom screening questions, and delivery of health and safety protocols.
AVA is always on — 24/7, 365 — to answer questions, provide timely information, and keep customers safe. AVA provides a natural and appealing user interface, welcoming people of all ages to interact with the solution — building trust for future interactions. This trust is an important part of any venue space, and the employees or employed-AI that visitors must communicate with.
An Innovative Collaboration
AVA isn't just an innovative advancement in character-based AI, it is a masterpiece in the strategic integration of technologies — from Intel® RealSense™ Touchless Control Software to Intel® OpenVINO™ for deep learning inference to the Intel® NUC 9 Pro for powerful performance, it's all built-in.
Performance. Storage. Buildability.
When CloudConstable first came to Intel, they were looking for the powerful performance of CPU and GPU in a small form factor that could be secured behind the AVA display. The Intel NUC 9 Pro runs AVA smoothly and efficiently, with Intel vPro® technology for hardware-based remote manageability below the operating system.
Lean more about NUC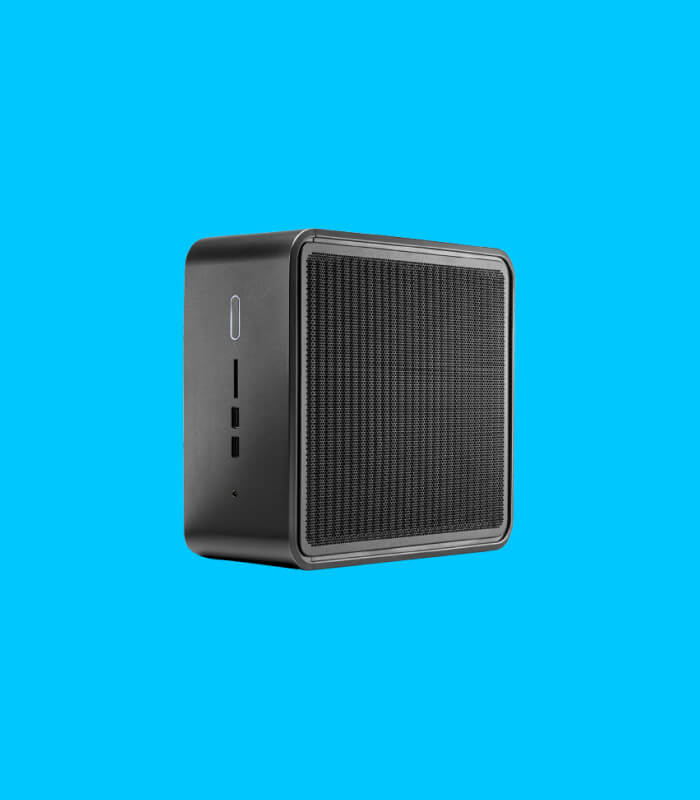 High-Performance deep learning inferencing.
AVA leverages OpenVINO™ to see and understand her surroundings, using machine learning models for face detection, head pose estimation, and more. It's how she detects visitors, makes virtual eye contact, and knows when people nod to indicate agreement.
OpenVINO integration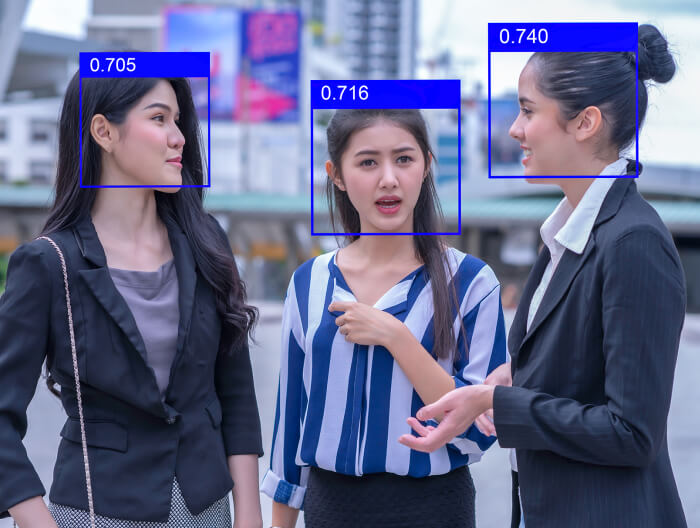 The heart of the solution
Flexible
AVA can be deployed for smart cities, healthcare, retail, hospitality, entertainment, corporate, non-profit, and many more industries.
Safe
AVA offers touchless and hygienic self-service COVID-19 screening.
Remote
With Intel vPro platform, all your AVA solutions — no matter where, or how many — can be remotely managed, updated, and monitored.
The heart of the solution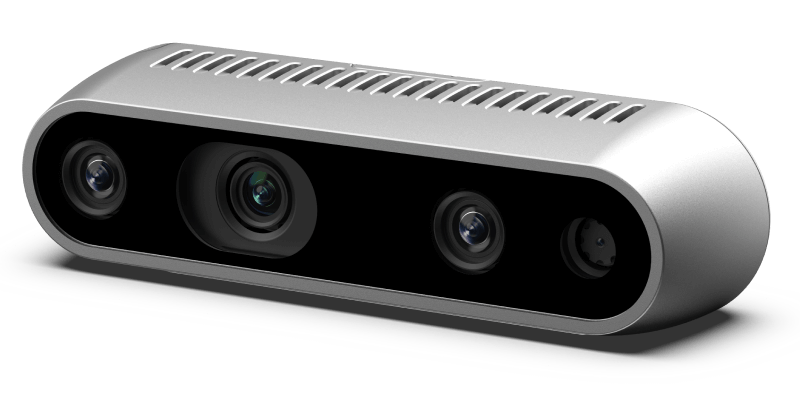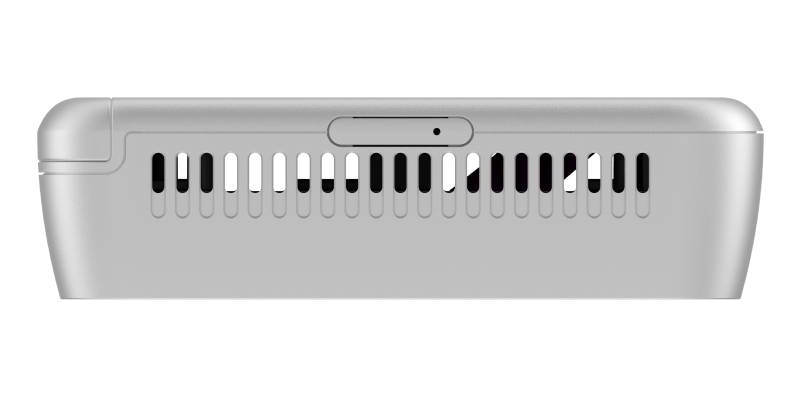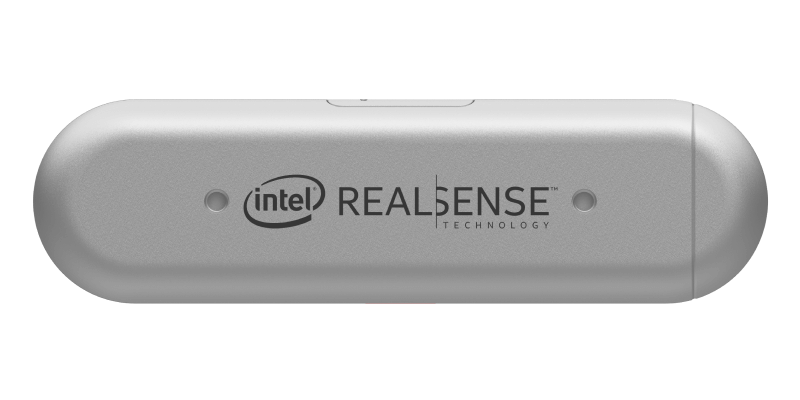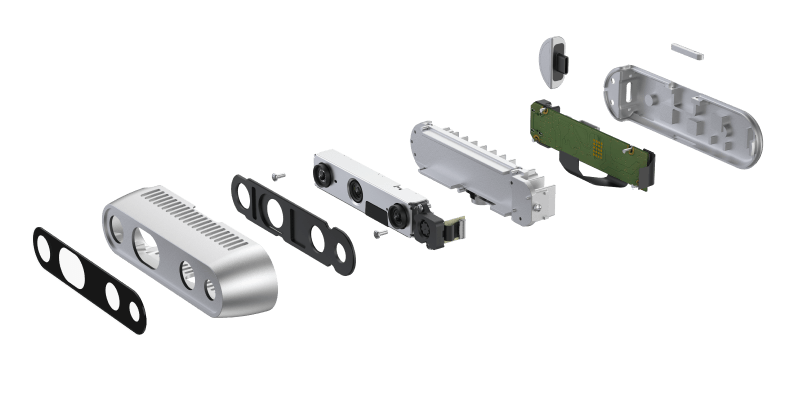 AVA uses Intel RealSense Depth Camera D435 for touchless control and D455 for face detection. Through the implementation of these technologies and add-ons, AVA is enabled to detect yes and no head gestures, recognize specific guests, and personalize greetings.
Meet the AI museum guide who can screen for COVID-19
CloudConstable and the Ontario Regiment Museum partnered to establish an AVA character that would stand out while keeping check-ins running smoothly. Master Corporal Lana is dressed in fatigues and stationed at the employee entrance to screen volunteers for symptoms of COVID-19.
Read more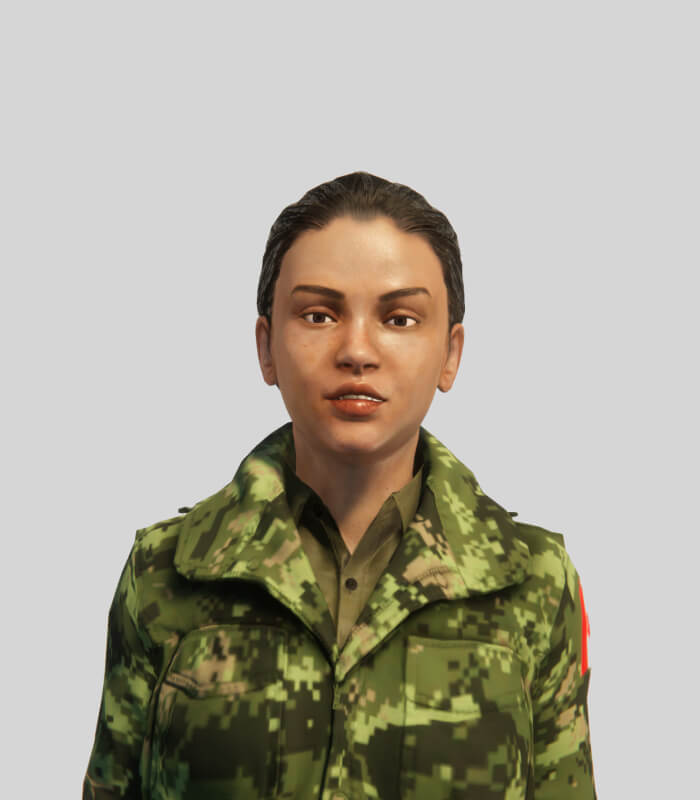 What's next?
Learn how LUMOplay and Intel RealSense ramp up engagement from the retail floor to the classroom using interactive displays.
Read more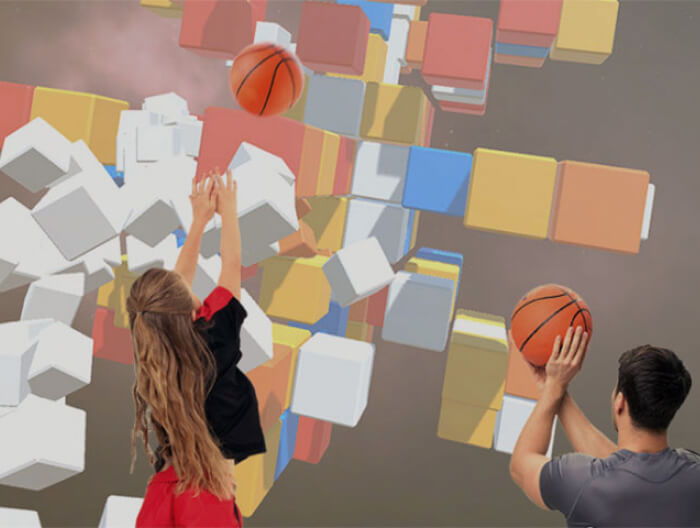 Get the latest Intel RealSense computer vision news, product updates, events and webinars notifications and more.
By submitting this form, you are confirming you are an adult 18 years or older and you agree to Intel contacting you with marketing-related emails or by telephone. You may unsubscribe at any time. Intel's web sites and communications are subject to our Privacy Notice and Terms of Use.