Getting Started with Intel® RealSense™ Touchless Control Software
Monitor
A fixture to mount the camera above the monitor
PC / Tablet with Windows 10, USB3 port, and mouse/keyboard
Order Intel® RealSense™ Touchless Control Software at https://store.intelrealsense.com. You should receive a product key and link to download the software via email.
A local user account on your windows system with administrator privilege
Connect the monitor to the PC. If multiple monitors are connected, make sure the target monitor is configured as main display in Windows OS Settings -> System -> Display.
Connecting the depth camera
Using a USB-C cable connect your depth camera to the PC.
Mount camera above the monitor
Mount the camera on a fixture
Position the camera horizontally with its baseline parallel to the screen's top edge
Align the camera's left sensor horizontally with the middle of the screen's top edge
Tilt the camera forward about 30 degrees (for D435) so the monitor will not be in the camera's vertical field of view
Move the camera vertically so the distance between the camera and top of the screen is high enough to cover the entire screen in the camera's horizontal field of view (see Figure 1).
Figure 2 illustrates the overall camera's position based on the display orientation. For details, please refer to the Intel® RealSense™ Touchless Control Software User's Guide.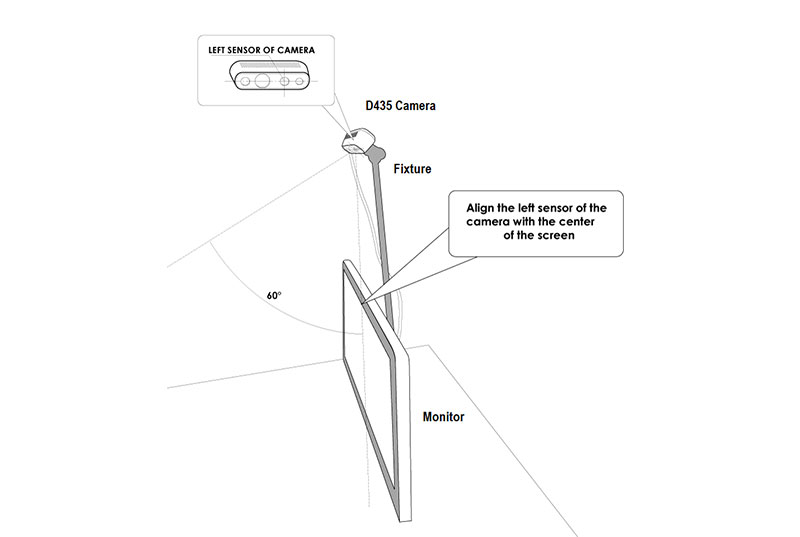 Figure 1 - Overview of Camera Position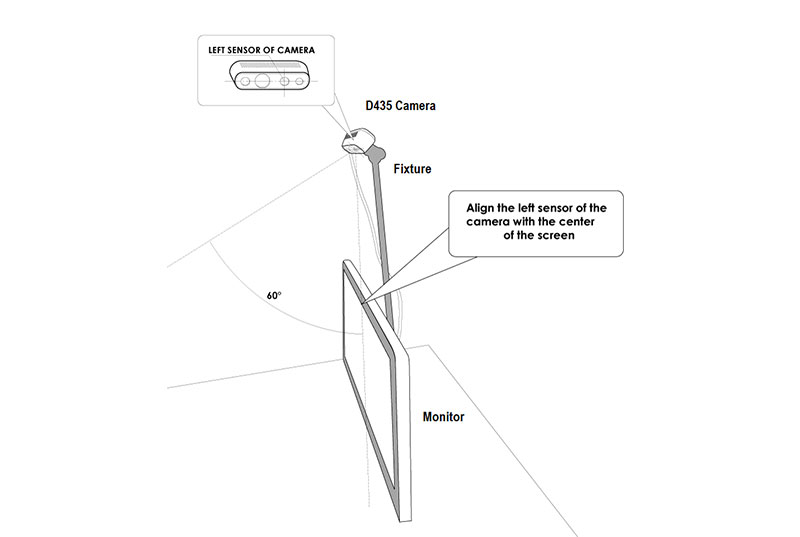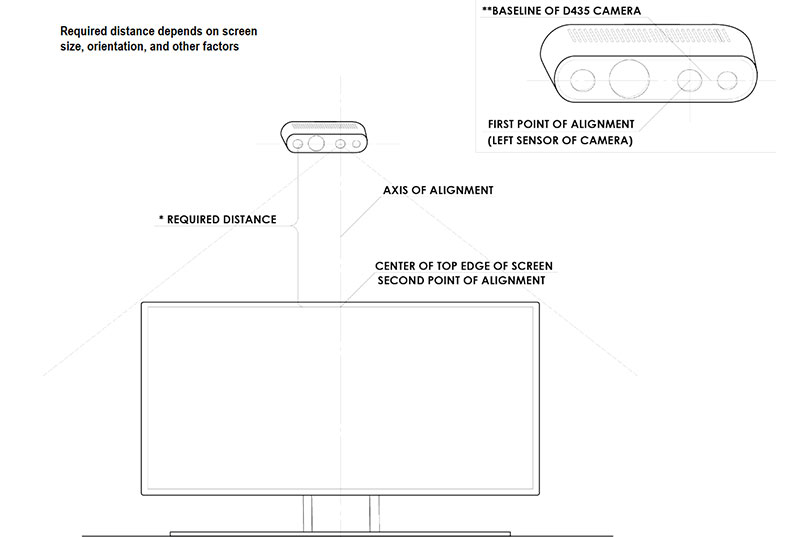 Figure 2 - Camera position front view with monitor in landscape orientation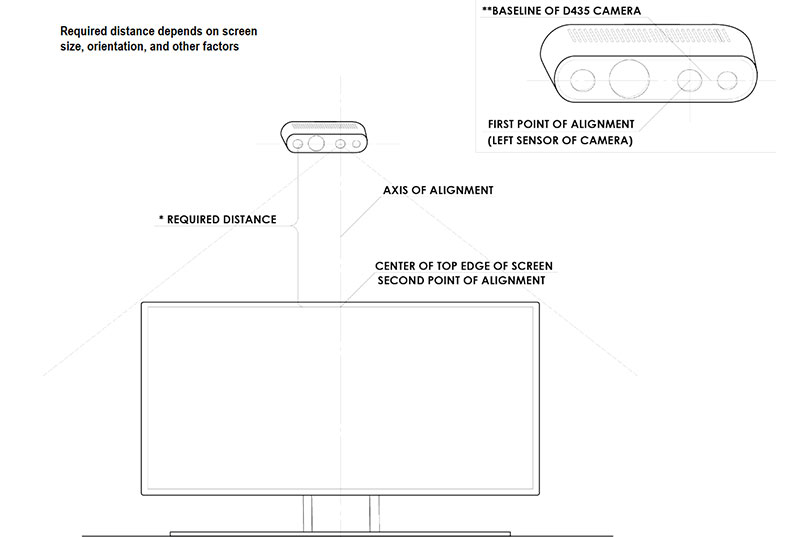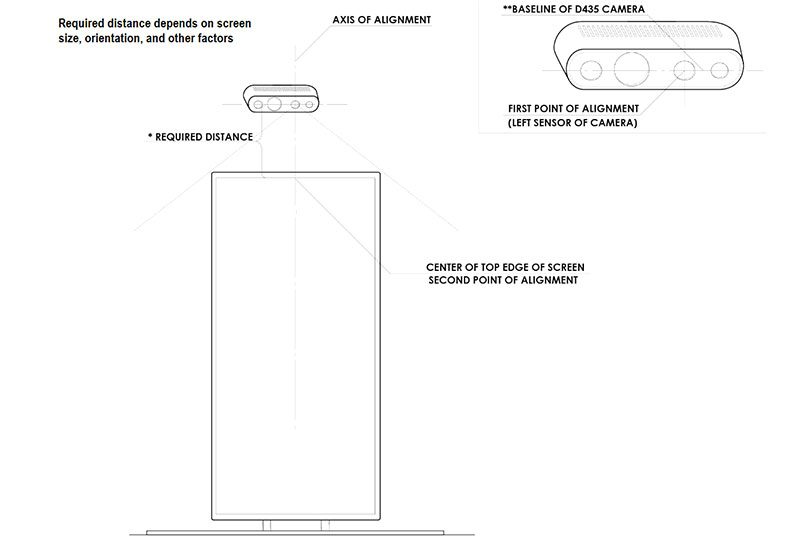 Figure 3 - Camera position front view with monitor in portrait orientation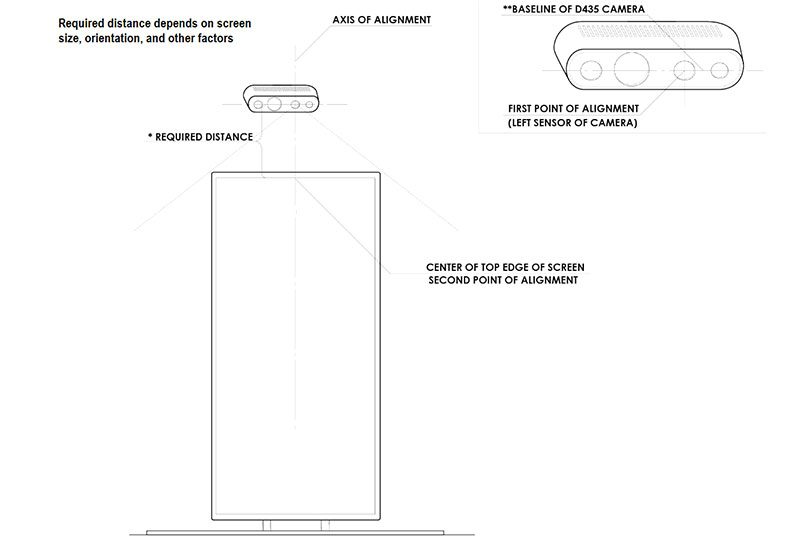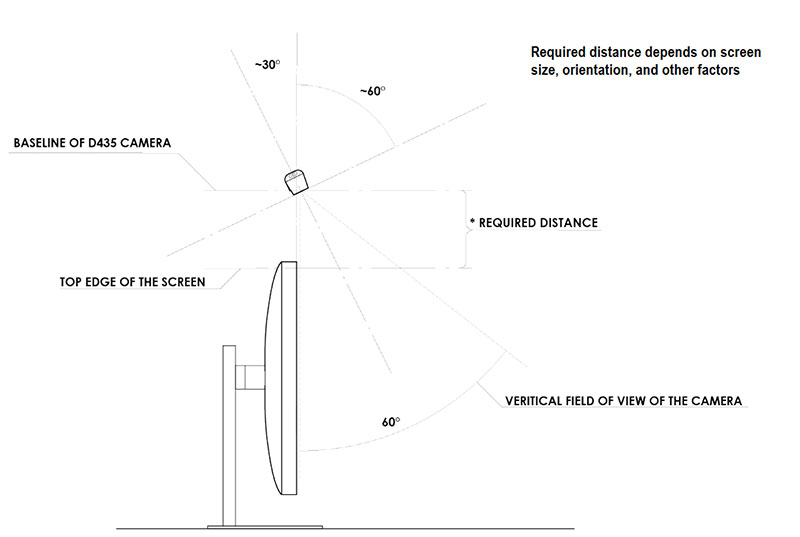 Figure 4 - Camera position Side View with monitor in landscape or portrait orientation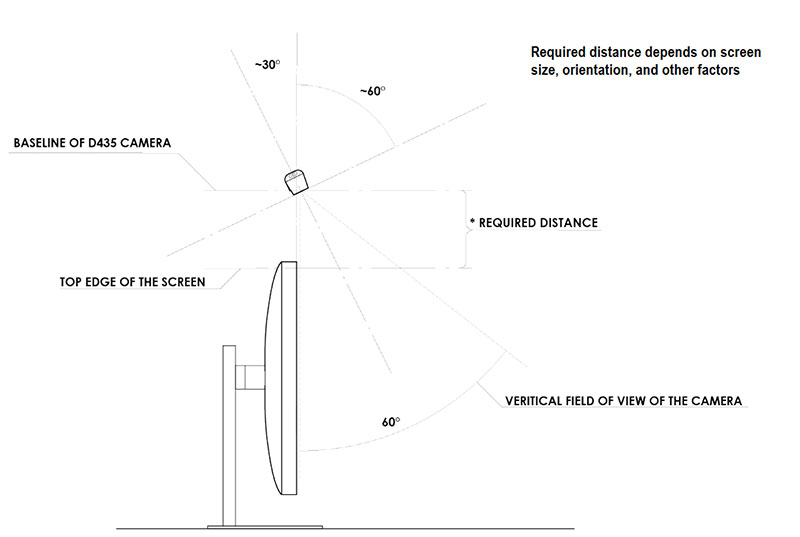 Installing Intel® RealSense™ Touchless Control Software
Download the TCS installer from the Download software link provided in the email with the subject Software product key for your order #xxxxxxxxxxx
Run the installer to install the software
Launch TCS application by clicking the shortcut on desktop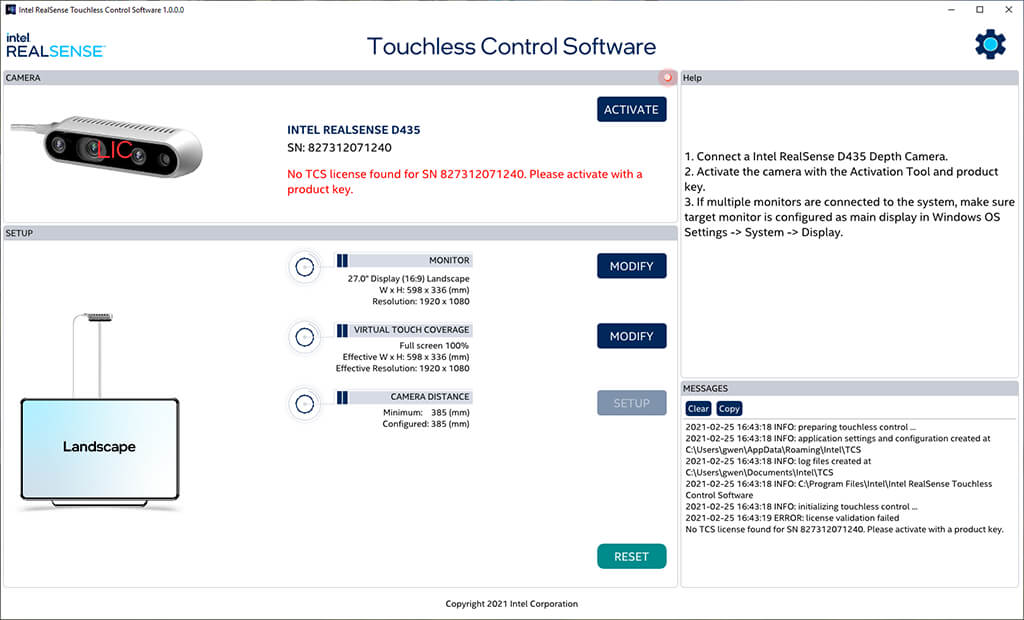 Click the Activate button to activate the camera's license.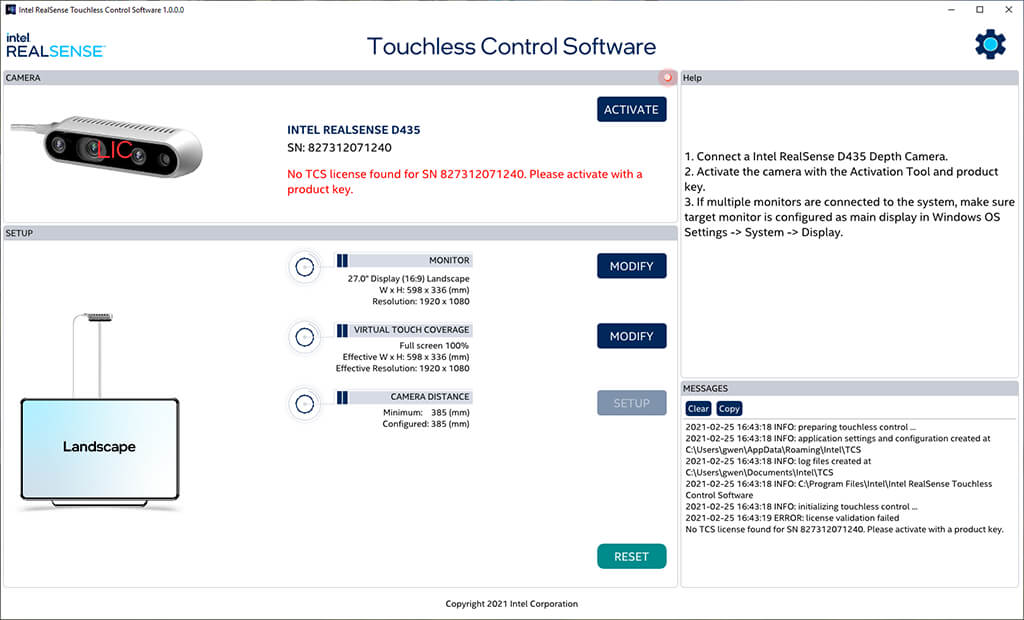 Configuring and calibrating TCS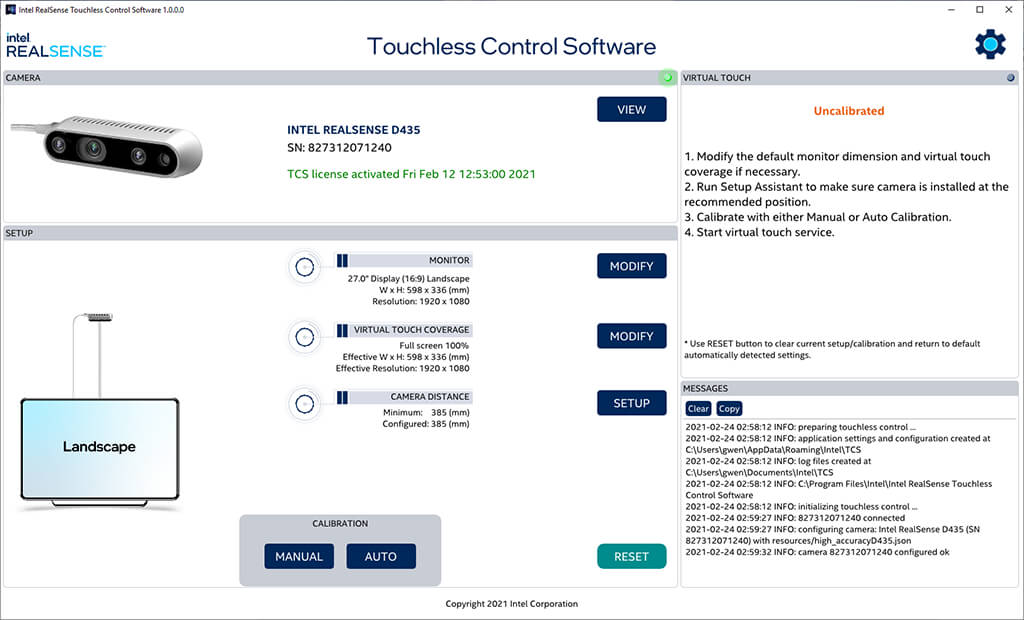 Once the license is activated, the application creates a default configuration according to the detected camera's and monitor's parameters.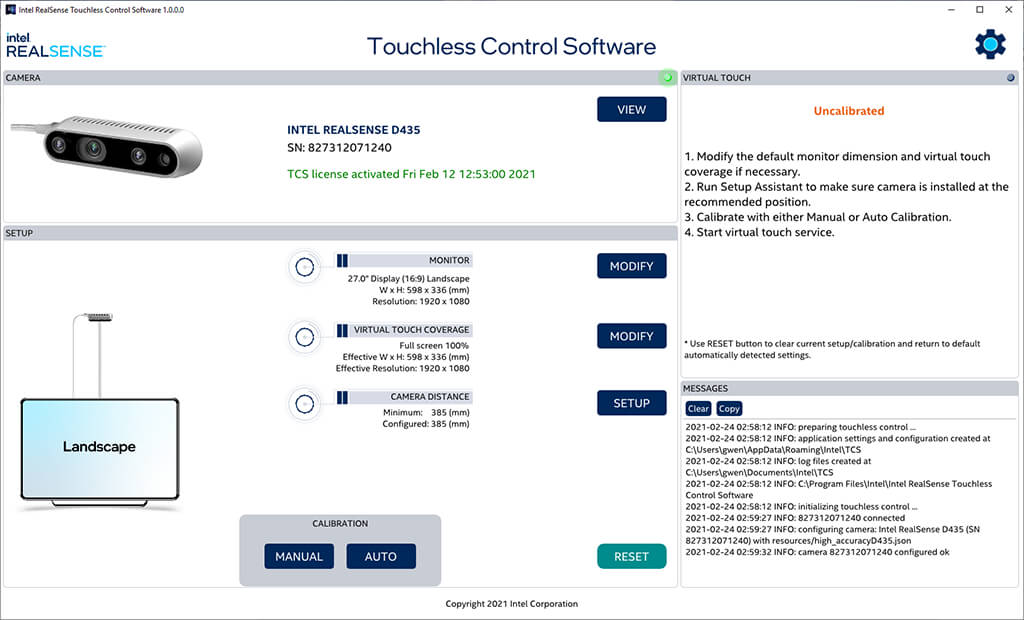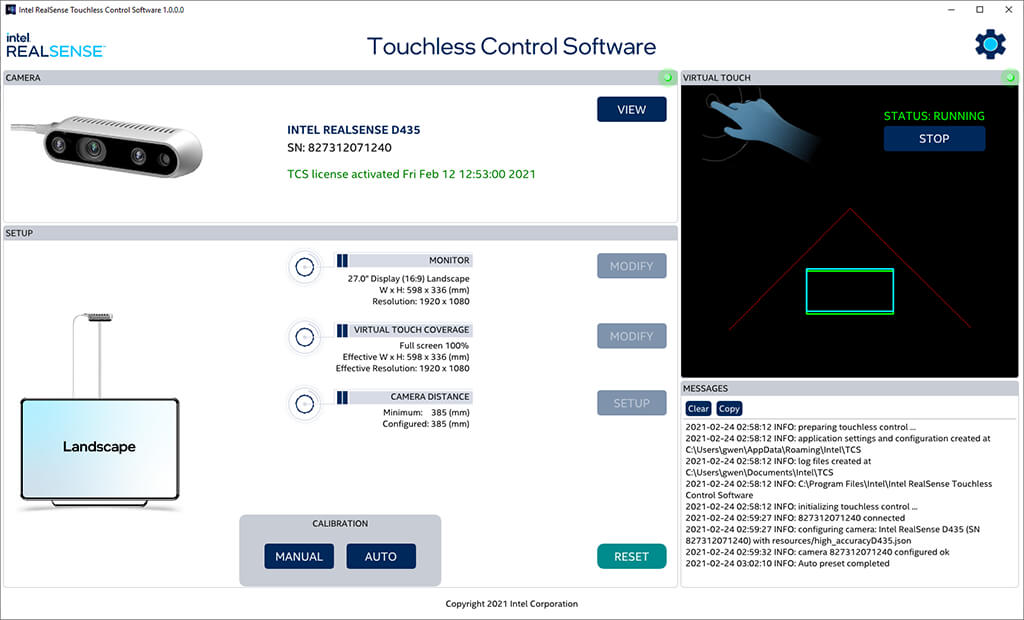 Setup and calibrate: Virtual touch plane calibrated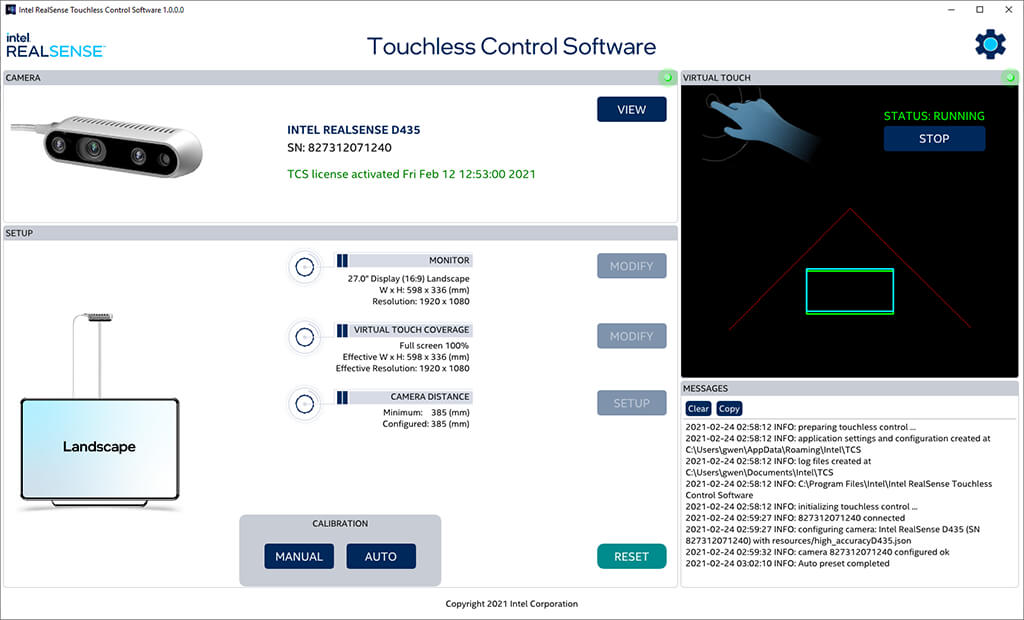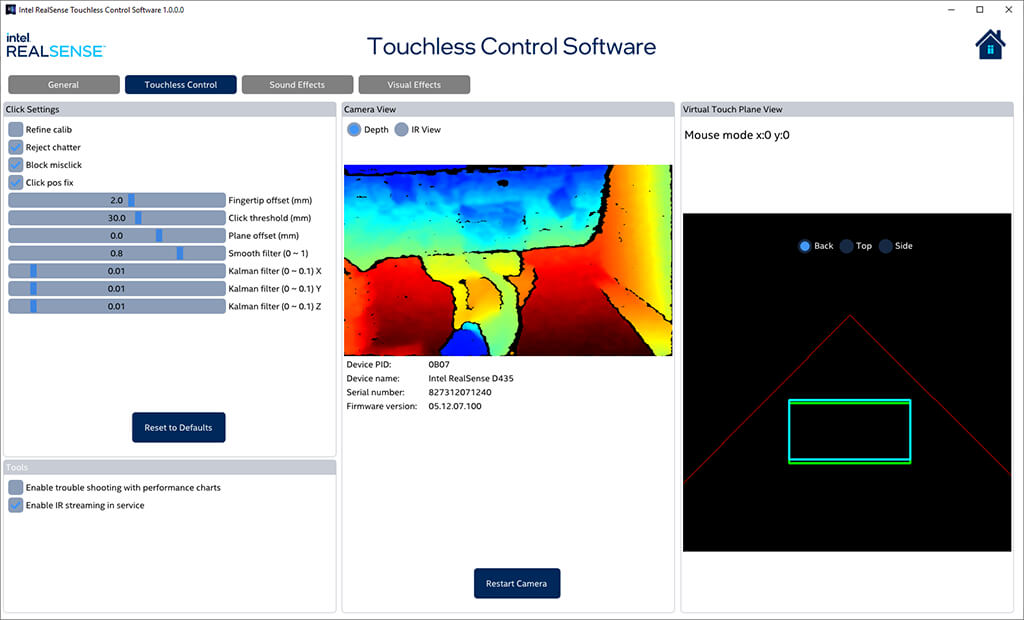 Setup and calibrate: Touchless Control fine tuning and trouble shooting views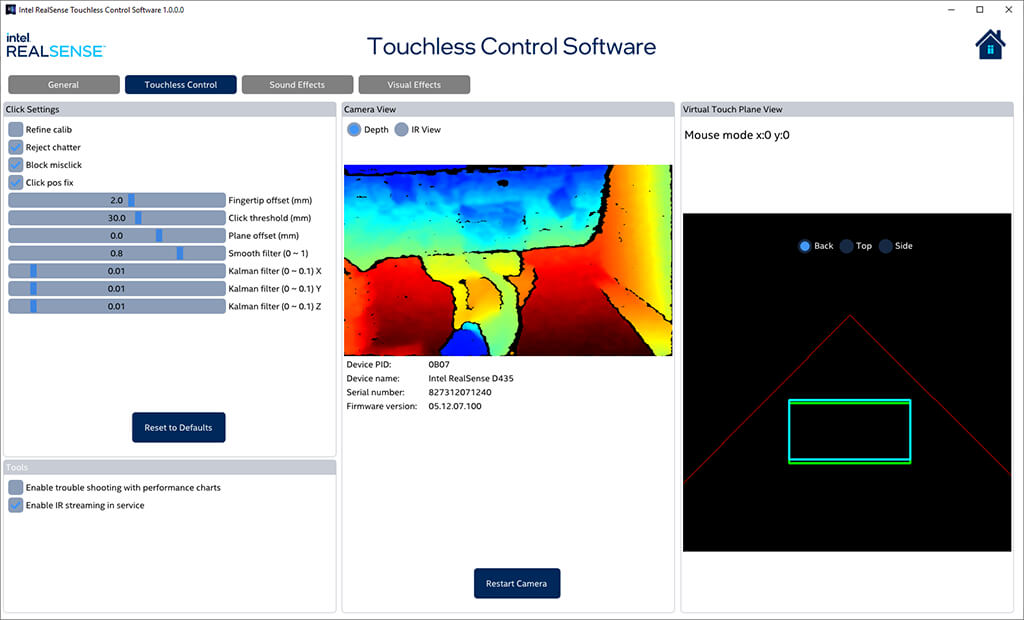 Make sure the TCS service is enabled. Enable by clicking the Start button.
Click the "Close" button at top right corner of the application window will hide the app into the system tray at the lower right corner of the desktop
Anytime, Enable Touchless Control option can enable/disable the service, and the application window can be brought up again through Control Panel in TCS tray menu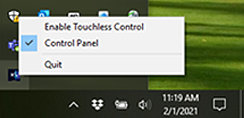 Verify TCS by pointing finger to buttons on screen and click. The calculator application may be used as a simple test.
The Quit option on tray menu shuts down the TCS service and exits from the application.
Let's talk about how Intel RealSense computer vision products can enhance your solution.