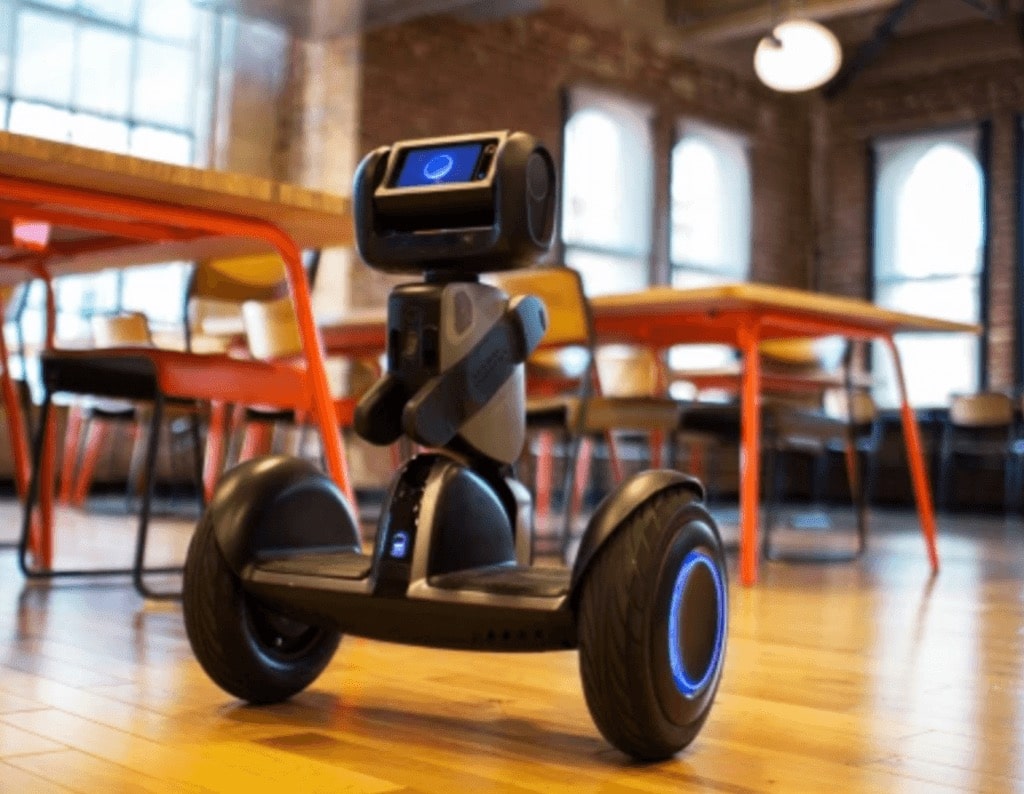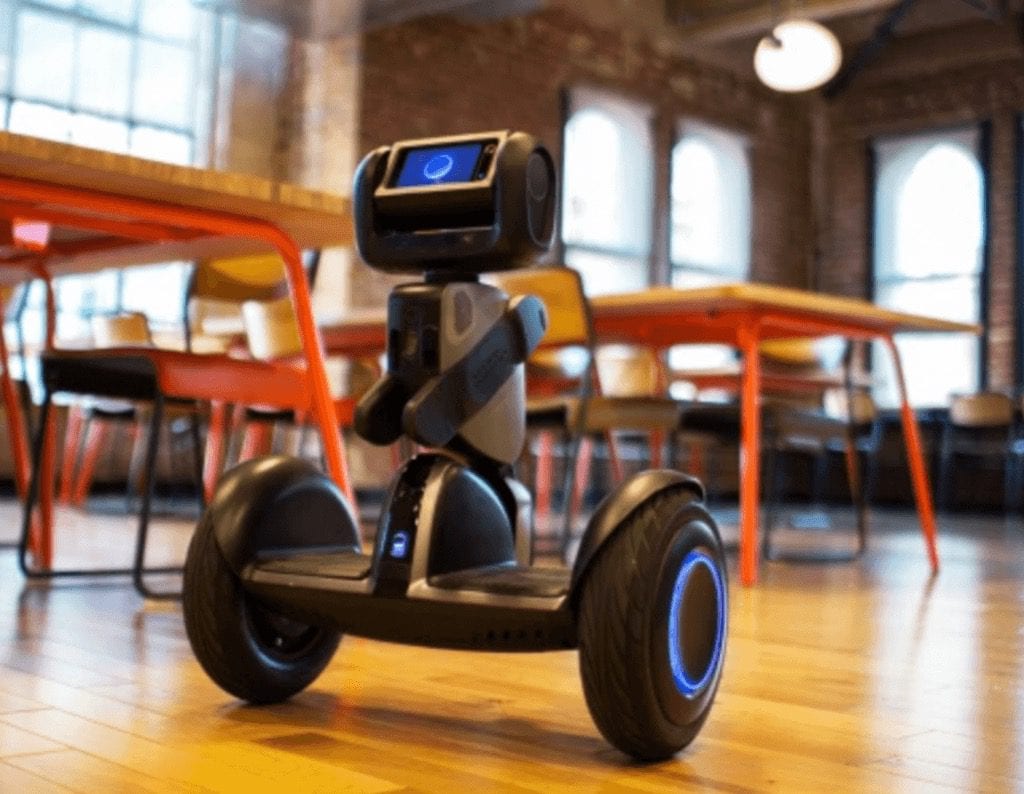 Say Hello to Loomo! Powered by Intel® RealSense™ Technology
"Loomo is a reflection of our movie fantasies growing up. It embodies our vision of creating the world's first truly mobile robot that can accompany us everywhere."
–Li Pu, President of Segway Robotics*, 2018
Since the beginning of March 2018, Loomo*—the mobile robot built by Segway Robotics —has raised over one million dollars on Indiegogo. That's about 10 times the original goal of $100,000. Shocking? Not really, especially when you consider the relative affordability for this rideable, real-world R2D2 powered by Intel® RealSense™ Technology.
But let's rewind. Months before the Indiegogo launch, Loomo debuted at CES* to much praise from reviewers, including Digital Trends* who considered it to be "one of the best robots we saw at CES* 2018." What was once just a "movie fantasy"—a true personal robot—came to life thanks to a continued collaboration between Intel and Segway, their engineers, and developers like you.
What is Loomo?
Loomo takes the mobility and balance of a Segway* and adds AI (focused on computer vision), touch and voice commands, and other cool features. It's basically, a robot sidekick and a personal transporter in one.
Loomo is:
A self-balancing transporter, offering smooth rides across most terrain types, with speeds of up to 11 MPH, and the capacity to cover 22 miles in a single charge.
An auto-follow expert,thanks to its computer vision powered by Intel® RealSense™ technology. Loomo can follow riders autonomously, shoot stabilized video, and more.
Developer-friendly,with a free Loomo Android SDK, you can directly access Loomo's mobility and AI capabilities to build in custom features or solutions.
Sensing the Future
Loomo is designed to follow its owner around, using the Intel RealSense ZR300 depth-sensing camera system. In the past, one of the biggest challenges in creating robots was 3D depth-sensing in real time. Intel® RealSense™ technology provides a proven, cost-effective solution for developing robots like Loomo. By supporting VGA at 60fps the Intel RealSense ZR300 enables additional CPU headroom for other mission critical capabilities like SLAM, collision avoidance, object recognition,and person tracking.
Loomo can be used indoors or outdoors and uses the Intel RealSense ZR300 camera for depth sensing and motion tracking for 3D perception, robot mapping, and avoiding obstacles:
The Intel® RealSense™ ZR300 Camera implements a stereovision depth imaging, 6 degree of freedom inertial measurement unit, and a fisheye optical sensor into a single module with a USB3.0 interface. The data is timestamped to a reference clock for synchronization.
Intel® RealSense™ SLAM Library middleware enables Loomo to understand its location and surroundings.
Intel® RealSense™ Object Library middleware gives Loomo the ability to understand what it's looking at, in other words, imparting meaning to the vision the Intel RealSense cameras provide. This ability allows for more dynamic human-machine interaction. Object Library uses a CNN-based architecture that utilizes depth to efficiently and accurately classify and localize objects. This middleware includes a library for recognizing, localizing, and tracking objects from a predefined library.
Intel® RealSense™ Person Library provides the ability to sense and recognize people, understand what they do, and interact with them.
In addition, Loomo also features:
1080p HD-camerawith 30 Hz streaming for visual perception and taking photos and videos
5-microphone arrayon its head to determine voice/noise direction and recognize voice commands
Infrared and ultrasonic sensorsfor detecting obstacles and warning about falls
Touch sensorsthat provide human-robot interaction and another method of control
Collaborate, Develop, Succeed
Loomo will ship to backers in batches starting end of May 2018, and will coincide with the release of Loomo's free iOS* and Android* app that lets you easily explore the robot's full feature set. Loomo is a great example of how an open platform can inspire research, collaboration, and development of products that succeed in today's marketplace. See how Intel RealSense technology and depth cameras can help your latest project or product.
For more on using Intel® RealSense™ technology in robotics, check out this webcast from Robotics Business Review.
You may also be interested in
December 2, 2020
In a three-dimensional world, we still spend much of our time creating and consuming two-dimensional content. Most of the screens
October 19, 2020
A huge variety of package shapes, sizes, weights and colors pass through today's e-commerce fulfilment or warehouse distribution centers. Using
Let's talk about how Intel RealSense computer vision products can enhance your solution.